Your personalized gift
from custom-made to delivery
Specialized in the art of Corporate Gifts, our team is committed to your projects. From the choice of the box to our selection of 100% Made In France delicacies, more than a hundred combinations are possible to make your own custom gift box and be sure to please!
Add to this the possibility of adding your logo on one of our sleeves, include a greeting card with your personalized message, have your gourmet boxes delivered in one of our wonderful Maxim's stamped "shopping bag" while taking advantage of a myriad of delivery options to meet your expectations: the assurance of a top-of-the-range gift, at an affordable price, that will delight them all.
Whatever your budget, we will always be able to offer you a gourmet and generous box that best meets your expectations.. On Maxim's shop website, nearly one in two professional customers choose to offer a personalized Maxim's gift, so don't wait any longer and ask for your quote online!
*From 50 pieces on
CREATE YOUR GIFT!
how does it work?
Whether you like chocolates, biscuits or other sweet delicacies, whether you prefer a combination of wines and savoury dishes, you will have a choice of more than 200 specialities from the best French producers and craftsmen to create your personalized gift basket.
A true gastronomic exploration through elegant and harmonious boxes, our boxes are the promise of an unforgettable gift. You will enjoy keeping a beautiful object long after you have enjoyed its contents.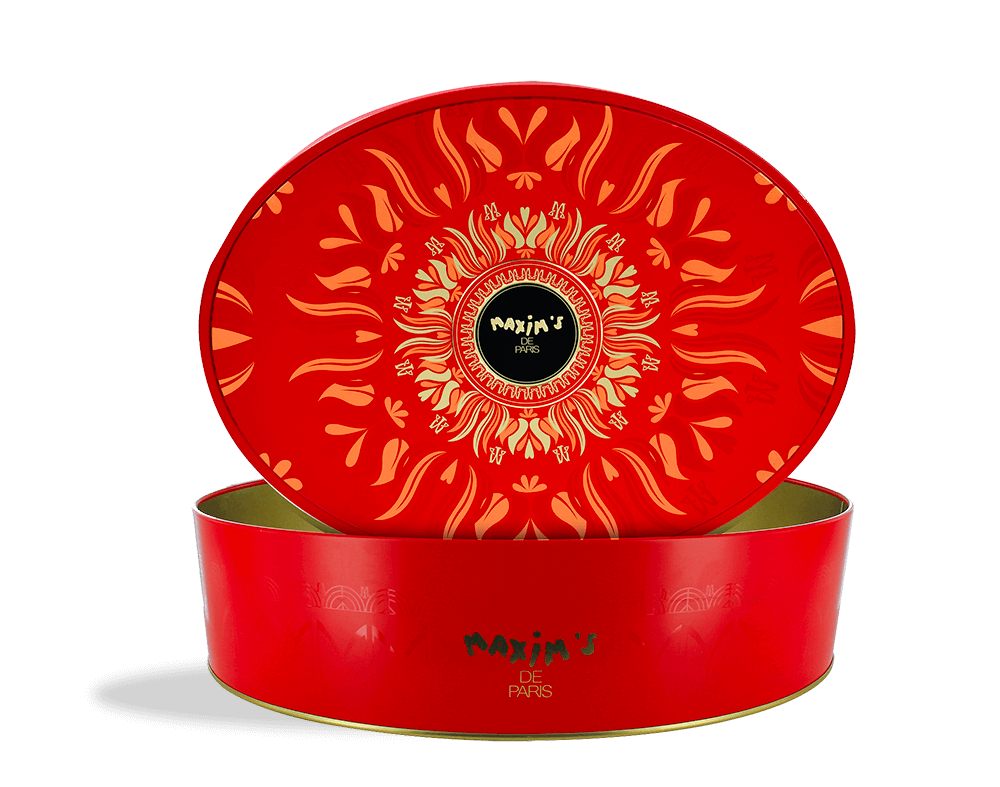 Our team of "Gifts" experts has selected about fifteen different containers for you!
 

3. A Gift to your image !
Create with our services a gift with your image. Discover several customization options with the insertion of your logo, a free personalized message for your lucky recipient, but also a Maxim's bag from Paris to offer your gift in person!
Do not hesitate any longer and opt for the gift that will make the difference with your loved ones.
Delivery
The delivery that suits you
We offer several delivery services: whether it is individual, multi-recipient, grouped, in France or abroad, we will be able to respond to your request as well as possible.
Grouped delivery
Your entire order is delivered to the same address (15€ excl tax.).
 For any order over 600€ excl tax., we will be pleased to offer you the shipping and preparation costs.
Custom delivery
You provide us with the list of your recipients (via an excel file) to whom you would like each box to be delivered..
We submit to you within 48 hours a personalized quote and guaranteed delivery times depending on the number of deliveries and the type of recipient (company or private individual).